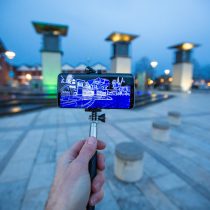 11.04.19 Digital Placemaking
What is Digital Placemaking?
by Bristol+Bath Creative R+D
Digital Placemaking aims to enhance and deepen the relationship between people and places. We believe the best examples of digital placemaking are co-designed by different kinds of communities, using digital technology and creative solutions to improve or enhance the public experience of place.