Expanded Performance Category
Falling Down Rabbit Holes
by Dr. Penny Hay, House of Imagination
Uncertainty as a catalyst for creativity
Uncertainty is a catalyst for creativity. Especially now. This is our zeitgeist. Reflecting on the global crisis we are experiencing and through this shared experience on the Expanded Performance cohort, I have been searching through uncertainty for inspiration. I have witnessed how creativity and uncertainty can embrace change and difference. There is warmth in this shared enquiry. As an artist, educator and researcher, on a daily basis I aim to make creativity visible in experimental sites for learning, in our House of Imagination.
Our creative methodology - everyone an artist - drives our ambition for artistic excellence. House of Imagination provides a range of spaces young people to collaborate with creative professionals. It is a home for improvisation, creativity and innovation. We are committed to an experimental, research-based approach to explore the potential, challenges and opportunities in the area of expanded performance and how this relates to pedagogy. Mid-pandemic, we are now exploring the best ways to co-create a multimedia immersive environment, aligned with the Forest of Imagination as an experimental pedagogical site – be it virtual or physical. This crisis engenders real change, it is a catalyst to hone thinking around new ways of working, now and post Covid, on how we extend meaningful digital engagement, responding dynamically and collaboratively.
Being actively creative during the last few months has become a lifeline – together we have witnessed extraordinary creativity emerge from a crisis, we have followed our fascinations and developed our own lines of creative enquiry. The arts especially invite hope, they allow us to try out different versions of ourselves. As a group we have witnessed each other's artistic and creative habits of mind – being curious and playful, making connections, valuing uncertainty and complexity. We have had the freedom to follow our fascinations, to explore ideas in an open-ended way, inviting imagination and ingenuity (through soundscapes and lego!).
Creativity is a meta-language, it allows me to be in the world, to be adventurous in thinking. The lego research design workshop crystallized this for me. We were invited to imagine, wonder, listen, make, experiment, explore, create, reflect, connect, share ... my brain was fizzing. This feeling of flow, so immersed in possibility that I have found some sense of happiness during this pandemic, in the strange new world we inhabit. The workshop highlighted the importance of inviting this process of inspiration, immersion and invention in order to develop creative practice through participatory action research, alongside others as companions in creative learning.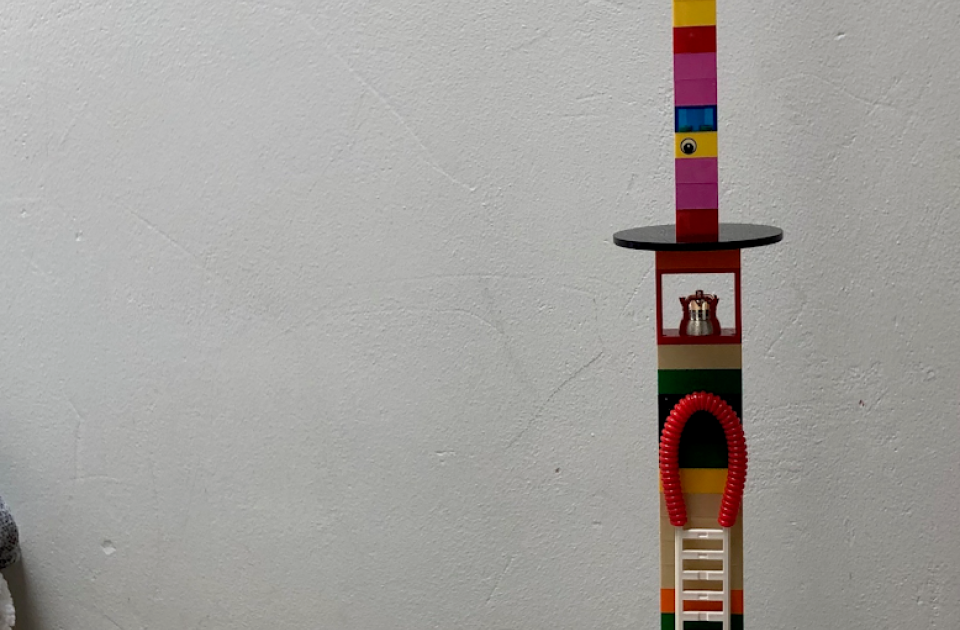 Over the last few months we have developed our own rhythms and creative habits – and from this process I have seen how creative thinking requires time, space and contemplation. We have been playing – seriously – expanding our vision and co-designing an expanded performance with liveness and togetherness at the heart. Together we have been exploring the best ways to co-create a multi-media experience that pushes the boundaries of art, celebrating contingency and serious playfulness. Crucially, this has been about having the time and space to explore our own artistic sensibilities and creative practice, co-constructing, collaborating, thinking creatively, generating and exploring ideas with purposeful risk-taking.
We have been open, challenging, experimental, adaptive and responsive, searching for a sense of meaning - meaning making through a digital, multisensory, metaphorical and aesthetic space. We have noticed and named feelings of virtual connection and separateness. We have questioned everything together. How do we sit with discomfort and uncertainty? How do we support each other and collaborate? We have held on to our hope and optimism with vulnerability – but this has also given rise to innovation. We are designing for uncertainty.
Ongoing complex professional learning and action research, in a challenging but supportive environment, has led to some key insights to take forward. Our key question was around how to engage young people in expanded performance in an authentic, inclusive and creative way. We had others! How can we co-design an authentic experience for young people in expanded performance? How can we explore the role and agency of young people in co-designing and co-producing new work in expanded performance alongside creative industry practitioners? How can we ensure ethical practices in engaging younger audiences in new immersive experiences? How can we genuinely co-author, co-design, co-create and co-produce an experience that is with and for young people? And my favourite, how can we create an experience that is in-service to young people? How can we create an expanded performance to distil the essence of sensory experience and create a liminal space where the concrete and the abstract, the real and imagined co-exist?
This pandemic is teaching us to think about things differently, to act differently and to work together to solve extremely complex problems on behalf of society. The crisis is creating exceptional circumstances and causing a massive yet creative disruption in education. Social and environmental justice, creativity and wellbeing are even more vital. There is a renewed focus on community, on the experience of time and space for artistic creation. We have the opportunity to create new and alternative models of engaging young people. New spaces are opening up to do things differently in the light of the current crisis, with a shared purpose to offer an alternative, creative approach to learning - spaces of creative resistance that engage artists and researchers in creative practice that pushes the boundaries of art alongside young people. These zones of connection and difference optimise freedom, agency, choice and imagination.
For me creativity is in the plural, it is in everything – our bodies, our senses, our emotions. I am interested in young people's voices and their agency and action, upwards and outwards. Over the few months we have explored multiple approaches to learning, unfolding in a space characterized by inclusion, diversity and hybridity. I realise now that uncertainty, contemplation, intuition, serendipity, synchronicity and synergy are key themes in my work - visualising a future that doesn't exist yet. Shifting mind sets. I am interested in alternative ways of thinking, a sense of what isn't yet but could be. Re-imagining.
What if? A space to dream
The seeds of the idea were sewn when I met Ian Forrester, Senior Firestarter from BBC Creative R&D and followed up with a deeper conversation about imagination. I explained that I wanted to invite young people to fall down a metaphorical rabbit hole and connect more deeply with nature and creativity. Ian immediately introduced me to James Cook, Editor in Chief for BBC Creative R&D, previously with BBC Wildlife Bristol and now leading the new Centre of Excellence for Adaptive Podcasts. Ian wrote, "I mentioned you and rabbit holes and let's say it, I just had to connect you both together". We discussed the notion of rabbit holes as a universe of possibility, a constellation of ideas, with young people (everyone) following their fascinations through self-directed enquiry. The focus on entanglement and rhizomatic learning, with a deep sense of being connected to the natural world. Nature culture in the era of the Anthropocene.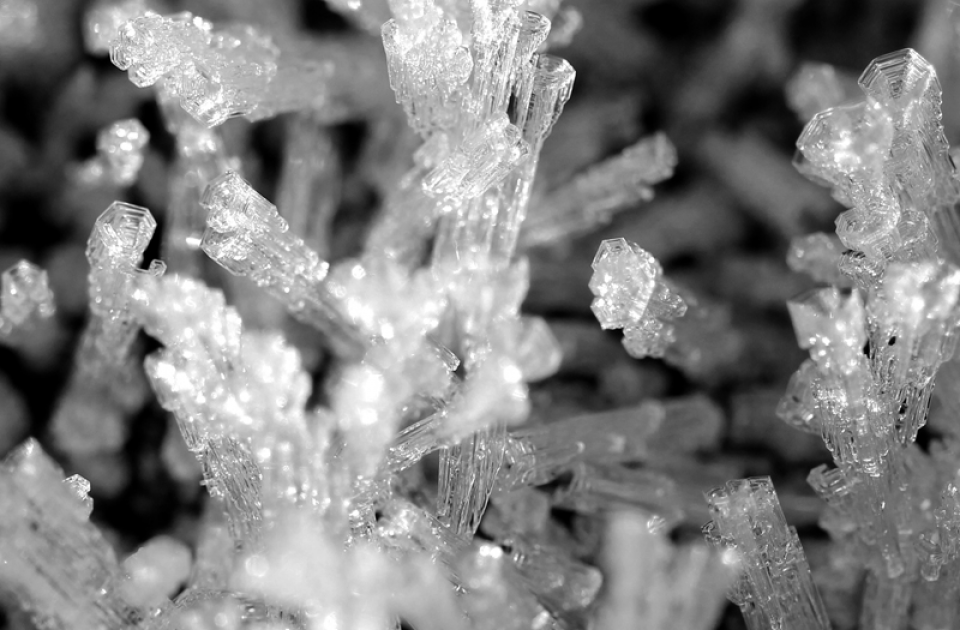 So incredibly, through a moment of serendipity, we now have the Rabbit Holes group. The focus is on designing a personalised, adaptive podcast with audio, binaural audio and narrative, especially with and for young people. We will test ideas with the cohort and prioritise co-production with young people going forward. We will focus on how play, imagination and reflection will inform this creative process, to engage with and deconstruct ideas together. I am especially interested in how we make these processes visible in the world alongside young people, in an authentic, inclusive and creative way. We will invite hacking and democratise the space, using sound and time creatively to co-design a distributed and unravelling narrative that can expand over time, looking particularly at perceptive media, voice, space, power and agency (Couldry 2019).

Space for possibility, diversity and creative pedagogical approaches are key. We want to co-create a meaningful experience into a personal or shared space to stimulate meaning, a space full of sound, liveness, sensory and interdisciplinary immersion, a personalised or collective journey in time and space. Thinking about the possibilities of what sharing might look like. Sharing the journey in some form - link to the idea around supporting an expanded performance, in itself artful and playful, supporting a community of practice, to hear and see feedback with each iteration for young people to explore and share their own creativity, with authenticity and agency. Focusing on emerging technologies and thinking about best ways to bring a group of young people to the zoom room for a play with some possibilities and generate ideas together for both tools and content. How can young people explore liveness and togetherness in a virtual world? How immersive and interactive can this be?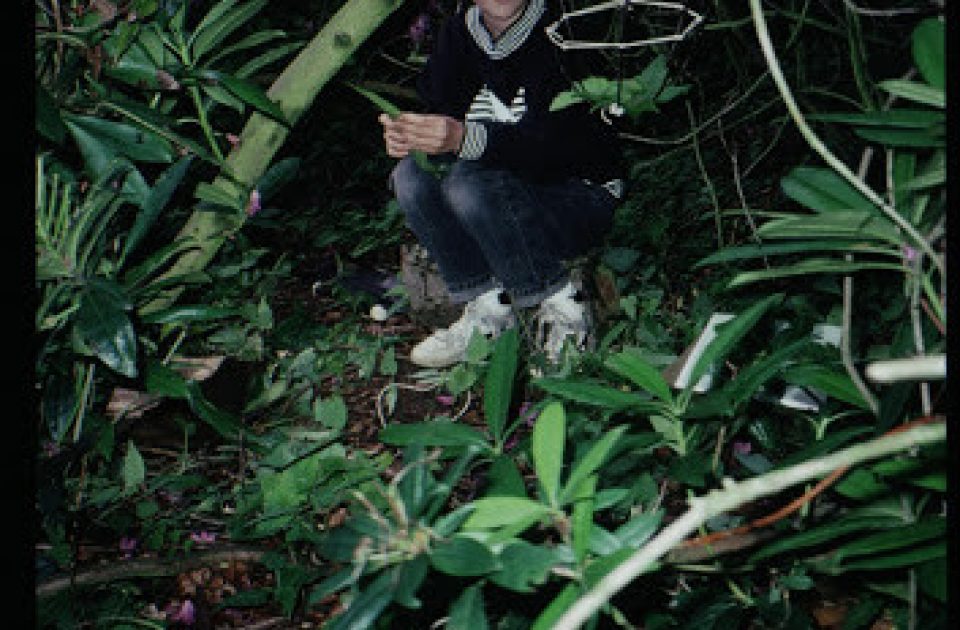 I have relished the opportunity to have been given the time and space to think deeply about these challenges and opportunities and hope to co-create something extraordinary for and with young people. So together we will distil the essence of sensory experience and create an immersive liminal space where the concrete and the abstract, the real and imagined co-exist. This is creativity in a crisis, thinking with complex matters of concern, opening up spaces for dialogue that invite change and possibility, reimagining alternative futures through a process of co-creation. Thinking differently together. Art as research.
"We live in an age of complexity – which means that much in our lives is non-linear, unpredictable, invisible and where very small things can make a disproportionately big impact. Many of our ways of thinking and being are unsuited to this new world: the logical and rational can't see what's coming, efficiency strips us of a capacity to respond and the need for certainty means we're left passive in the face of ambiguity. But this is the world that artists have always inhabited. Their careers are uncertain, their choice of subject unobvious, the outcome of their work utterly unpredictable. Attracted to ambiguity, their ways of seeing and being frequently enable them to understand and articulate the present in ways we appreciate and need but don't always understand or respect." (Margaret Heffernan's talk at What Next? West Chapter and RSA Bath September 2020)
Watch this space.
Dr. Penny Hay, Director of Research, House of Imagination